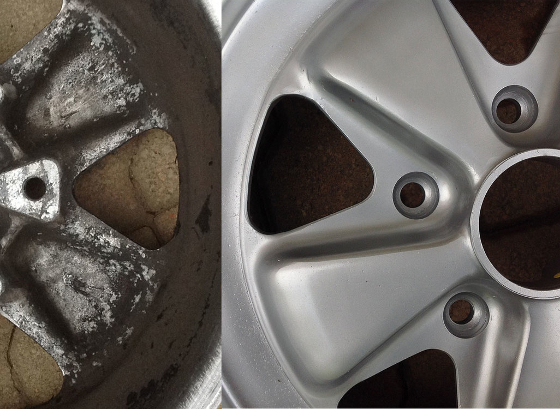 The Aquablast vapor blasting machine is proving immensely popular for alloy wheel repairs prior to wet painting or powder coating. The dryblast system tends to be very abrasive and causes too much damage.
The process is dust free with a dual cleaning process which cleans the wheel and removes the surface lacquer and breaks the paint surface prior to repainting and lacquering
Quite simply we can simultaneously degrease the wheel and provide a soft etch giving a suitable key for wet spraying or powder coating to adhere to the surface.
Take a look at how it works
© Copyright Kent Vapour Blasting