Due to the variations in components and surface areas its not possible to give a fixed price without specific details of each item.
Here is a guide showing the cost of some common parts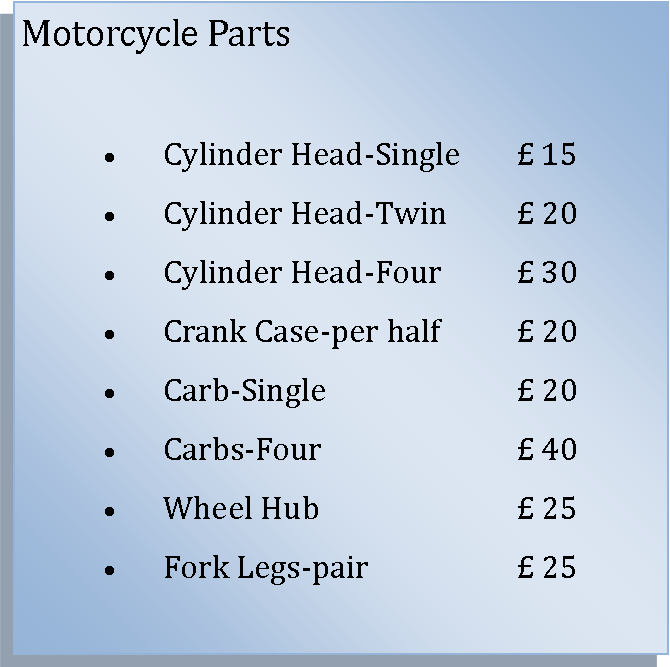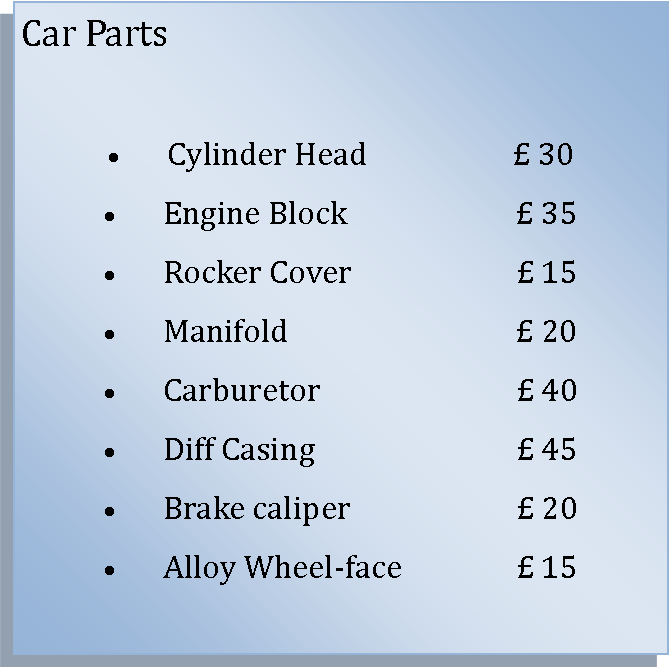 Complete 4 cylinder Motorcycle engine including port blanking will be around £200 - ask for a quote!
The above prices are based on the items being free of grease, heavy soiling and paint. Degeasing, dry blasting etc can be done by us at extra cost if required.
Price discounts available for multiple items. The prices show are the total price - No VAT
Collection/Delivery - Prices above are for items brought to us and collected. We can collect & deliver in our van within a reasonable distance of Deal at additional cost depending on the size of the order. Happy to return post at cost if required.
Payment
You can pay by cash, bank transfer, PayPal or cards

© Copyright Kent Vapour Blasting